KOR-FX NEWS FEED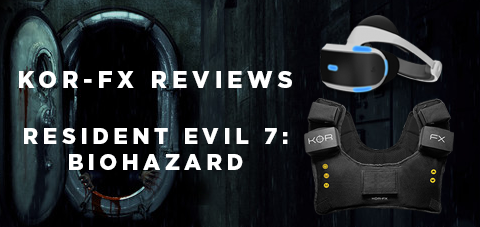 KOR-FX Reviews: Resident Evil 7 Biohazard
"Resident Evil is finally back, and what better way to make it more terrifying than with VR? I decided to get the game and test it out with the PSVR headset and the KOR-FX vest. "How scary can it be? It's just a game, but with a little more immersion." Spoiler alert, I was wrong. So, so wrong."
Check out the rest of the review
here
---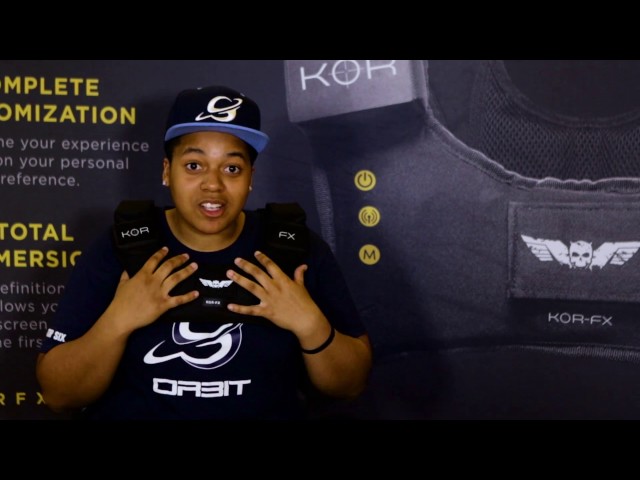 KOR-FX and the HTC Vive
Our friend Minnesota Mocha stopped by the KOR-FX headquarters recently to try out the KOR-FX vest with the HTC Vive. It received an overwhelming two thumbs up by all of us and haven't been able to put it down since! You can check out Minnesota Mocha's Youtube video about her experience here at the KOR-FX HQ and all of her other social media below:
Twitter
Youtube
Twitch
---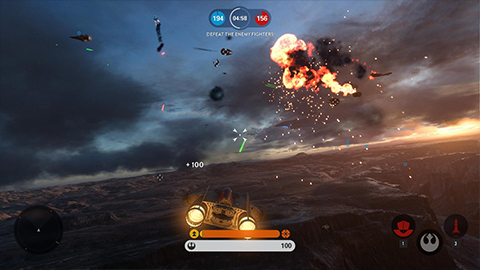 May The Force Be With You...
Have you ever wanted to feel the impact of an AT-AT Walker's every step? Feel the explosions and gunshots from blasters between the Empire and the Rebels? Well now KOR-FX can make that a reality. The vest brings a whole new level of immersion to Star Wars Battlefront and let's you FEEL what it is like to be the hero.
Check out the review our good friend Nico "Rhinoboy" posted on his experience using
KOR-FX
with
Star Wars Battlefront.
Click here to read the full review
---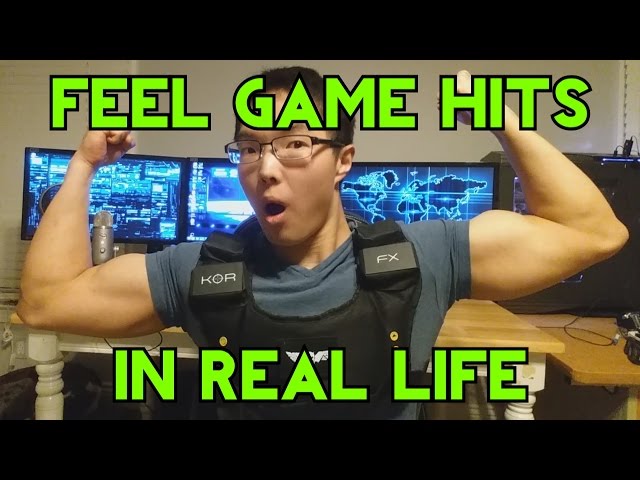 VeryTraumatic reviews KOR-FX
"I'm not exaggerating when I say that using the KOR-FX Gaming Vest led to some of the most immersive gaming experiences I've ever had."
-David Li of VeryTraumatic
To see what else David Li had to say about the KOR-FX vest,
click here
---
DaveChaos gives KOR-FX his "Innovation Award"!
Check out the full review
here
, or click play on the video.
"I check out the KOR-FX 4DFX Haptic Gaming Vest and play some Alien Isolation with it, the results are epic!
- DavidChaos
"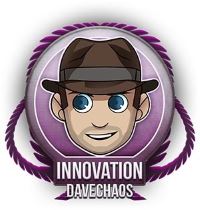 ---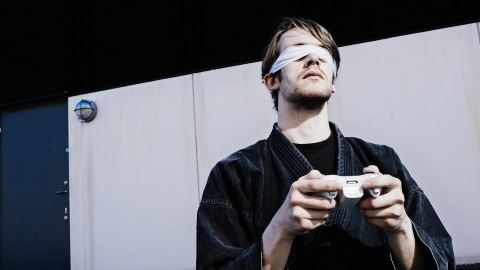 Check out Gizmag's new article on haptic technology including KOR-FX
---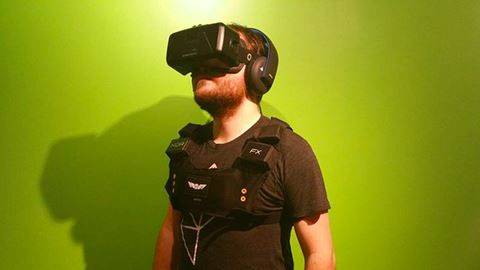 Polygon Review
Ben Kuchera from Polygon took some time to review KOR-FX. Ben didn't agree with our fashion sense, but he did agree that KOR-FX felt AMAZING.
"The KOR-FX haptic vest looks stupid, is a pain to set up,
feels amazing.
"
To check out Ben Kuchera's full review,
click here.
---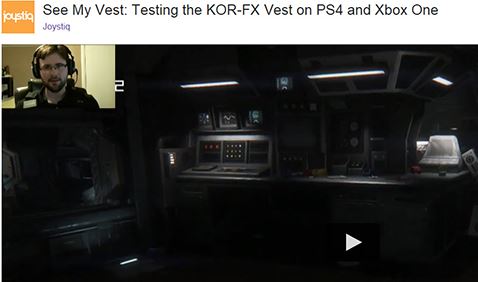 Joystiq hands on Twitch stream with KOR-FX
See My Vest: Testing the KOR-FX Vest on PS4 and Xbox One Joystiq What makes video games more intense? Strapping a subwoofer to your chest! Richard Mitchell and the Joystiq crew test out the KOR-FX Acousto-Haptic Video Gaming Vest on a variety of PS4 and Xbox One games, including Call of Duty: Advanced Warfare, Forza Horizon 2, Alien: Isolation, Titanfall, and...
View on Twitch
---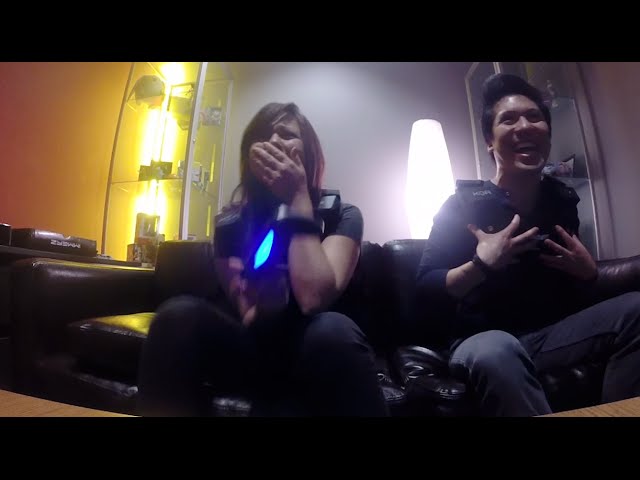 FUNimation has some fun with KOR-FX
Check out this great video from our sister company FUNimation as they get a chance to play with KOR-FX.
Let's Play - KOR-FX Immersive Gaming Vest - P.T., Destiny, Street Fighter
---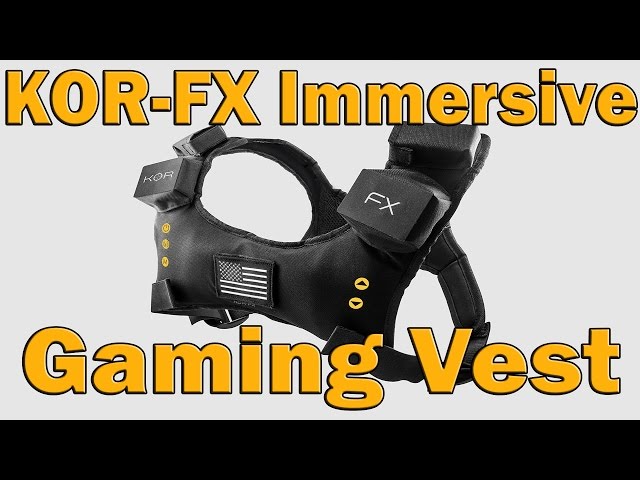 Nerdgasm - KOR-FX Vest Review
We got our hands on the brand new KOR-FX Immersive Haptic Feedback Gaming Vest by Immerz. Fresh off a successful kickstarter campaign, Immerz released its vest a few weeks back. We got a chance to test it at SGC 2014. Is the final product worth purchasing? Watch the video to find out.
---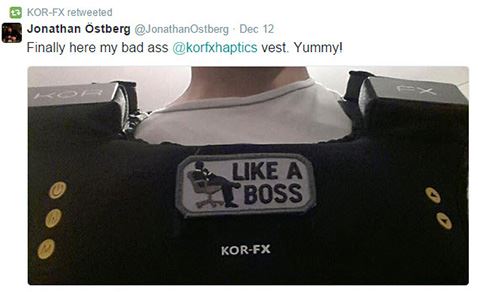 Twitter Action Shots
Head on over to
@KorFxHaptics
and send us your best action shots! We love seeing the creative way people are using their KOR-FX vest.
---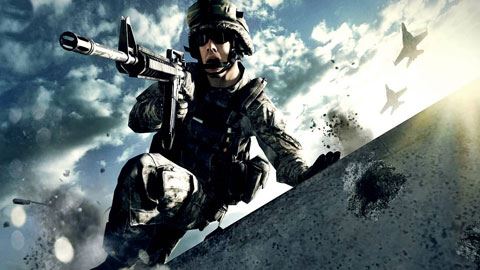 Precision Gaming
Competitive gaming is a fierce business, and in a world where online multiplayer is cutthroat, it can be difficult for the gamer to get an edge up on their opponents. That's where KOR-FX comes in. With our innovative technology, you can feel your enemy's vehicles approaching, or detect the direction of incoming sniper rounds. It's the kind of advantage that can take your competitive gameplay to the next level.
---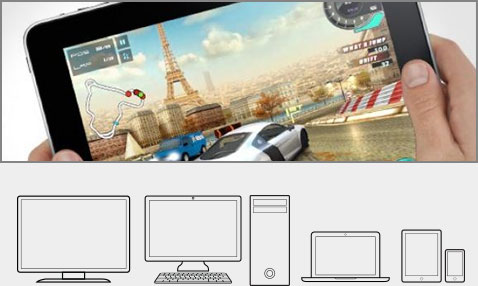 Complete Customization
KOR-FX is completely tweakable, and you can fine-tune your experience based on your personal preference or the type of game you're playing. You can adjust the depth of field of the environmental feedback, change the amount of differentiation between the left and right audio channels, or amp up the intensity to the bone-rattling levels. With the forthcoming Dev-Kit, developers or enthusiasts will be able to games with KOR-FX in mind. Try it with titles like Counter-Strike: Source, Call of Duty, or Arma 3 and you'll never want to go back to the old way of playing again.